TRT's Commitment to Innovation: TRT Launches New Traction Air® EM Series
31 October 2023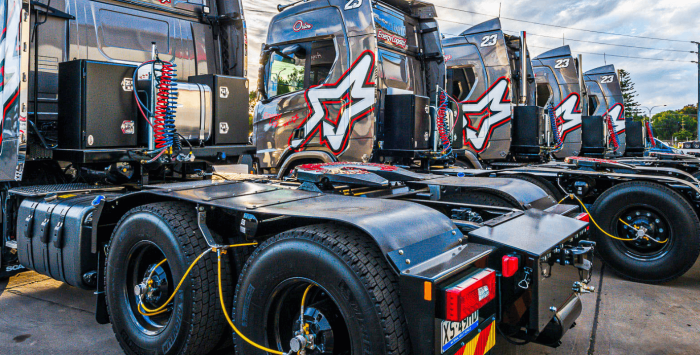 Driven by our continuous focus on innovation and actively exceeding expectations for our customers, TRT is proud to announce the launch of their latest advancements in their Central Tyre Inflation System (CTI), the new Traction Air® EM Series.
Traction Air®, was introduced over two decades ago to address the unique challenges posed by the rugged Australian Outback. Today, it stands tall as an integral part of more than 4,000 vehicles primarily across New Zealand and Australia.
The latest system will be accessible to customers in Australia and New Zealand. Traction Air® has also been distributed in Sweden and across Asia, making it available worldwide.
TRT has always ensured that as vehicle and operational technology advances, so too have the capability and innovations of Traction Air®.
The concept of fitting central tyre Inflation systems on logging trucks in New Zealand was introduced through a well-established Canadian product called Redline, which had a strong presence in the Canadian logging industry. New Zealand's forestry owners recognised the advantages of adjusting tyre pressures to reduce expenses on their forestry routes, all while improving the accessibility and safety of both their logging truck fleet and operators.
The development of Traction Air® first began in 1997 when Bruce Carden saw an opportunity in the market to manufacture a more affordable and improved alternative to Redline. What followed was a journey marked by innovative brainstorming, significant investments in research and development, and product testing in New Zealand and Australia, ultimately the creation of the TRT-manufactured Central Tyre inflation System, Traction Air®.
TRT's first New Zealand Traction Air® system was fitted to a Trevor Masters Kenworth Logging Truck in March 1997.
In 1999 TRT fitted their first Traction Air® system in Australia. These were exceptionally exciting times for TRT. Bruce Carden and one of TRT's most experienced fitters, Robert Flood, journeyed to Australia to introduce the product.
The first installation took place up the top end of Tasmania for Ken Padgent, who operated out of Scottsdale. At the start, Ken, much like the majority of Tasmanian loggers, had his doubts. However, once his first Kenworth was fitted with the system and a demonstration of a fully loaded B Double was given, he personally experienced the benefits and began to endorse the product.
The fully loaded B Double weighed over 60 tonnes and had to start on a gravel haul road with roughly a 15% gradient. "It had no trouble pulling away from there," Ken remarked. The drive tyres, set at 32 psi, provided such excellent traction that the front axle lifted off the road.
Subsequently, Robert and Bruce installed Traction Air® on the world's first Triple Road Train, which was operating out of Alice Springs. This rig had Traction Air® systems on all 96 tyres. The Tanami Desert Road is harsh, and the ability to reduce tyre pressure resulted in substantial maintenance savings for Australian Fuel Distributors on those seemingly endless dirt roads.
In March 2009, G Series Traction Air® was launched, featuring GPS Speed Up Control and dual transducer sensing for world leading accuracy. Later In September 2019, TRT introduced the Traction Air® E-Series in Australia and New Zealand.
TRT's Managing Director, Bruce Carden, says, "As with all our TRT manufactured products, Traction Air® has made significant strides in terms of design, capability, and functionality. The new Traction Air® EM Series is yet another example demonstrating our commitment to delivering the best possible solutions for our valued customers."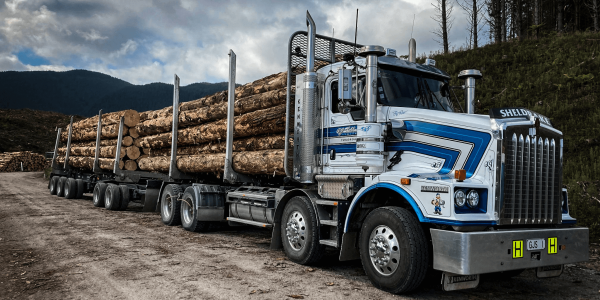 Transforming Fleet Management
The Traction Air® CTI-EM Series is set to redefine the standards of tyre pressure monitoring and control. With many features and benefits, it promises to empower fleet owners with unparalleled reliability, precision, and convenience.
Designed to accommodate a variety of diverse conditions, this new system seamlessly integrates CAN-BUS protocols that are interface capable with telematics. This innovation delivers direct advantages to our dedicated customer base.
TRT's General Manager of Sales, Gavin Halley, explains, "The new upgrades deliver a better all-round experience in transforming fleet management, with three key areas of improvement."
1. Improved Design
The new EM Series features a simplified and improved manifold design that optimises airflow and improves pressure distribution. This enables the system to perform more efficiently, delivering improved responsiveness for traction.
This innovative design enhances the efficiency of the system, resulting in improved tyre performance.
The new EM Series consists of the new versatile, high flow compact valves enabling increased air flow. The new series also comes with a user-friendly plug connection for convenience.
2. Simplified Installation
The innovative pressure cell's design is 50% more compact than the existing model, allowing for enhanced installation flexibility in tight spaces.
This simplicity ensures that our system can be seamlessly integrated into a vehicle, regardless of its size or configuration.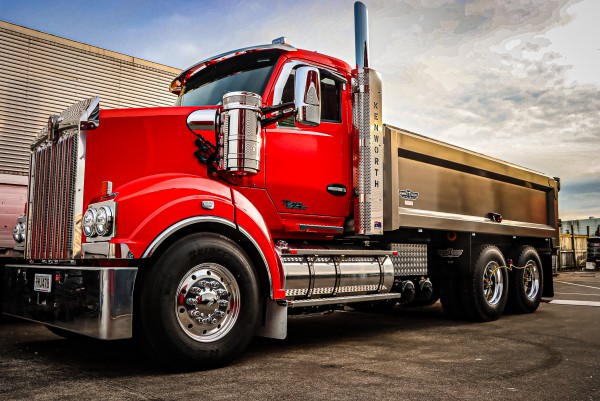 3. Robust yet Lightweight Protection
The new pressure cell is housed in a robust yet lightweight composite cover, providing the necessary protection against environmental elements without adding unnecessary weight to your vehicle. It is self-purging to eliminate moisture and dust contaminants.
End-to-end product Support
TRT remains committed to providing comprehensive support to customers throughout the lifespan of their Traction Air® System, including parts and service support Australia and New Zealand-wide.
TRT is accredited with ISO 9001:2015. TRT provides a comprehensive end-to-end solution with our range of manufactured products, overseeing every step of the process in-house. Each EM Series pressure cell undergoes complete assembly and testing at our head office and manufacturing facility, ensuring manufacturing excellence and product quality.
The option of installation and training is provided on-site by our service technicians. This is tailored to the unique needs and specifications of technicians, drivers, and operators. Gavin added, " Our 24/7 parts on-call service ensures rapid component exchange, guaranteeing uninterrupted operations and significant cost savings."
"This product represents our commitment to delivering the most advanced and user-friendly fleet management solutions. We are excited to offer a product that not only meets but surpasses the expectations of fleet owners, ensuring their operations run smoothly and efficiently."
To learn more about the Traction Air® CTI EM Series and how it can transform your fleet management, visit our website here.