TRT Strengthens Hiab Presence Across New Zealand
5 October 2023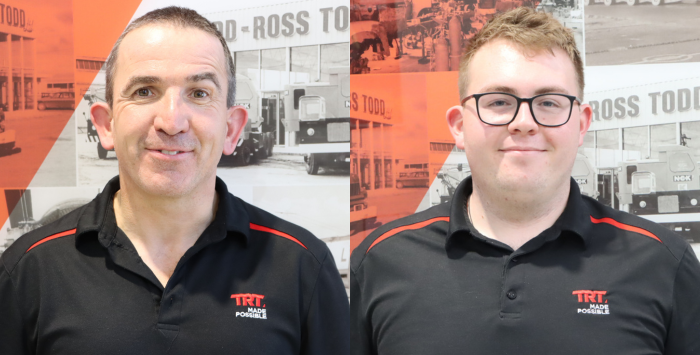 TRT (Tidd Ross Todd Ltd) is excited to announce structural improvements within their HIAB division, aimed at optimising customer support and strengthening their ability to out-serve customers in New Zealand. TRT has expanded its team with two dedicated Hiab Sales Engineers. Andrew Farrell is in the North Island while Matthew Tabb is responsible for the South Island of New Zealand. This strategic initiative aims to strengthen TRT's presence in the transport and truck loader crane sectors in New Zealand.
Hiab, a renowned global leader in on-road load handling equipment, is distinguished for its exceptional quality and performance. In New Zealand, TRT is the nationwide dealer for the complete stable of Hiab products including Hiab Truck Cranes and Marine Cranes, Zepro Truck Tail Lifts, Jonsered, Loglift Log Cranes and Recycling Cranes, Multilift Equipment, and Moffett Truck-Mounted Forklifts.
Andrew Farrell joined the team this year and brings extensive experience to his new role, with 17 years of expertise in the New Zealand Transport and Heavy Automotive sectors. He has held various positions in sales, after-sales, and management, which have equipped him with a well-rounded understanding of the industry.
Andrew is excited about the growth prospects this product brings and eagerly anticipates making valuable contributions to TRT's continued success. He says "Upon becoming a member of the TRT team, I am genuinely excited to be part of a company that continually pushes the limits and wholeheartedly embraces innovation. Embracing this new role is an invigorating challenge, and I am enthusiastic about making a substantial contribution."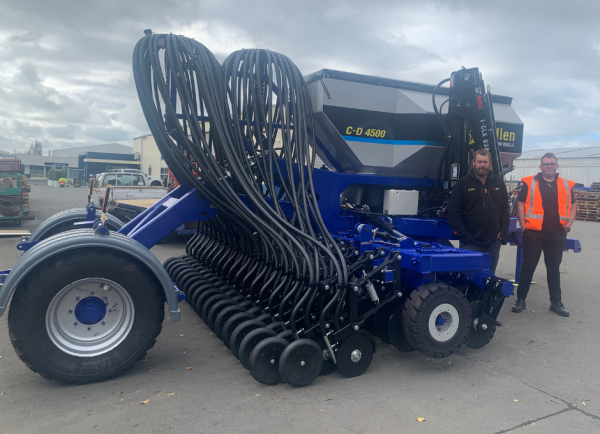 Matthew Tabb, a valued member of the TRT team for more than two years, has exhibited impressive growth throughout his tenure with the company. His journey began in the warehouse, where he quickly advanced to a sales position, demonstrating TRT's dedication to supporting the growth of its employees. Matthew's genuine enthusiasm for the heavy transport sector naturally drove him to seek a more direct role.
As the Hiab specialist for the South Island, Matthew is responsible for selling and supporting the comprehensive range of Hiab products. He is proud to work with such a renowned brand and provide customers with tailored material handling solutions that meet their unique requirements. The collaborative and customer-centric culture at TRT holds significant value for him, motivating his commitment to providing exceptional service.
Matthew says, "It has been an amazing experience so far. These machines are incredible, and I am keen to grow the brand here in New Zealand. Selling my first crane was a significant milestone, as it validated all the time and effort I invested in this role and the product itself."
"I am thrilled to have Andrew join our team. His industry experience and skills will undoubtedly contribute to our continued success," says Matthew.
TRT's National Service Dealer Network is fully equipped to assist customers by providing the most up-to-date software, training, and diagnostic tools for addressing crane-related problems. TRT's Hiab service agents can install, service, and repair the range of Hiab lifting and transport solutions. TRT's Hiab service agents are all factory-trained specialists. Parts and attachments are available from all TRT locations.
Customers are drawn to Hiab primarily because of the outstanding control capabilities provided by Hiab's control systems. The HiPro system enables operators to perform incredibly precise and gentle manoeuvres. Features such as Automatic Duty Control, Pump Flow Distribution, Automatic Speed Control, and the Load Stabilising System enhance the cranes' effectiveness, even when they are pushing their lifting capacity and stability limits.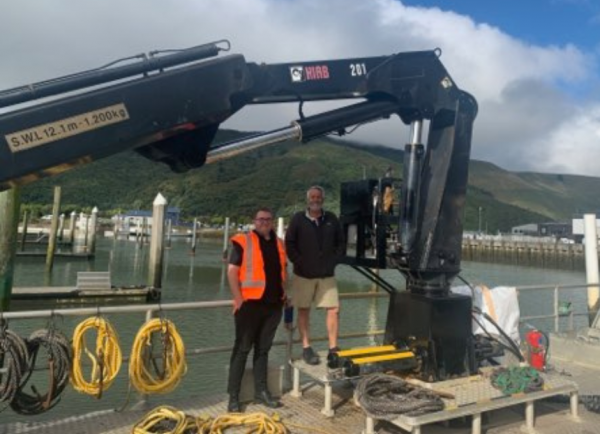 A satisfied Hiab customer expressed their satisfaction stating, "The TRT team's dedication and commitment, along with their exceptional product knowledge, have been truly impressive. They know the importance of minimising downtime for us as customers."
TRT's General Manager of Capital Whole Goods, Glen Harnett emphasises that the restructuring of TRT's Hiab division reflects a substantial commitment to the company's mission of offering cutting-edge solutions within the heavy transport and lifting industry. This initiative enhances TRT's ability to provide comprehensive, expert, end-to-end solutions to its valued customers.
Glen says, "The Hiab brand has held a respected position in New Zealand for many years, and our commitment is to propel it even further. We have a remarkable team and an outstanding product. Our aspiration is for Hiab to be synonymous with excellence in cranes."
If you are looking for more information or a quote, you can contact our Hiab team.
Andrew Farrell – North Island Hiab Sales Engineer
021591049
andrewf@trt.co.nz
Matthew Tabb – South Island Hiab Sales Engineer
021755263
mattt@trt.co.nz
Alternatively, for more information visit our website - https://www.trt.co.nz/hiab/.