More Moves and More Opportunities for Taupo House Removals
3 August 2022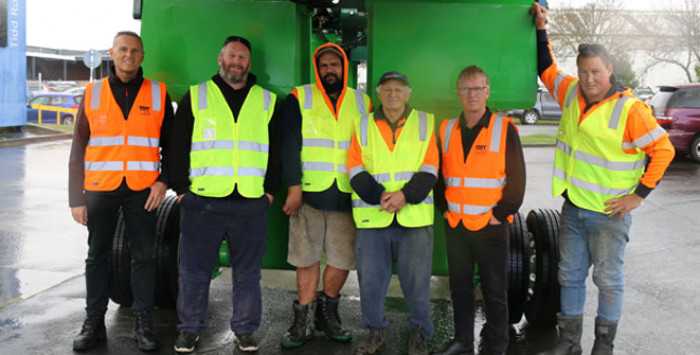 Taupo House Removals recently took delivery of their new TRT 3 Axle ESS House Trailer. This trailer features TRT's innovative Quick Connect system for future-proofing the capabilities of their trailer. Quick Connect enables the trailer to be reconfigured in twenty minutes or less, whilst increasing the overall deck length and loading capacity of the trailer.
Their family-run business specialises in the removal and transportation of houses, buildings, and commercial dwellings throughout the central North Island and surrounding areas of New Zealand.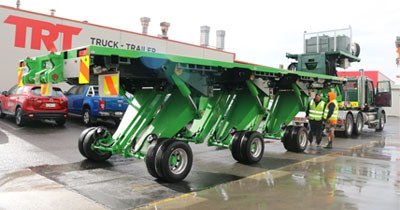 Chris Walker, Owner of Taupo House Removals explains, "We had been looking at increasing our capacity with a new trailer for some time. We had narrowed it down to TRT and a few other suppliers who could provide us with the solution we needed and TRT was by far the superior manufacturer when it came to strength, agility, ability, and technology."
"We also already have a TRT 2 Axle House Trailer in our fleet which came with the business when we purchased it in 2004 which we still use."
Their new trailer is fitted with a fully proportional remote, torsional design trombone, and kingpin side shift. The torsional design trombone is stronger than a standard beam, with the ability to run the trailer as a 4 axle, as opposed to the standard 3 axle, because the buildings being transported will most likely be heavier. The kingpin side shift operated by the proportional remote will allow for more precise movements to be made more accurately when joining houses together. Specific load restraints were also added on the top deck and the main deck to suit how they operate.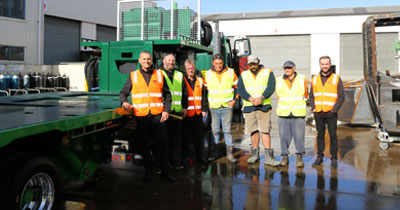 Walker says, "We have seen and heard how the ESS trailers operate, the software is ideal for the type of work we carry out. We worked closely with Glen Harnett and the team at TRT. The sales and aftersales support were great. The new trailer has been a significant asset to our business."
"Our new ESS trailer enables our team to work more efficiently and allows us to set the length of the load and have the trailer steer on route through the technology. It allows us to manoeuvre into tight sites easily, lining up two-part houses is easier, and placing houses onto site is easier. All up it's simple and straightforward, we save time and effort, and everything is a lot more efficient."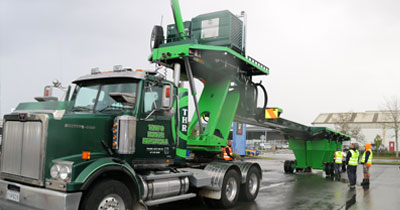 "In three to five years from now we have plans to expand the business with more moving, relocating, and a larger fleet with another TRT ESS Trailer in the future."
Glen Harnett, TRT's Trailer Sales Engineer says, "It was a pleasure working with the team from Taupo House Removals. A big thank you for their loyalty and for choosing TRT. We loved having them on-site at our head office in Hamilton and we are excited to see what the future holds for their business."
For more information on our TRT ESS Trailers click here.