Legacy Made Possible Through Innovation
23 January 2023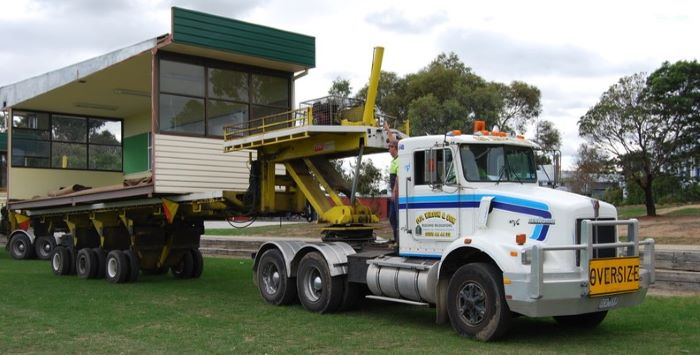 In 1938, Clem Wilson, founder of CD Wilson and Son had a vision of starting his own building relocation business and with the support of TRT they've developed from strength to strength now looking forward to the delivery of their 14th TRT House Trailer.
It all began when Clem Wilson wanted to transport and relocate his house. However, failing to find a business that could provide a solution, he decided he would use his own ingenuity to "get it done" and away he went.
Using his ingenuity Clem took it upon himself to create his own mechanism to relocate his house. Being a firewood merchant at the time, he cut down a couple of large tree trunks then bolted on some aircraft wheels at the back and a hinged bushman's yoke style drawbar at the front. Commissioning the ideal transport solution for building relocation.
CD Wilson and Son's relationship began with TRT in 1992 when they purchased their first House Trailer. Over the past 29 years TRT has manufactured and delivered 13 purpose-built house trailers, with their 14th house trailer expected to be delivered early this year.
In 1975 CD Wilson and Son were awarded an ongoing contract with the Public Works Department to move transportable school buildings. Today they continue to specialise in house and building relocations with most of their work being school classrooms or modular construction type buildings in Victoria, Australia.
Trevor's Son, Jason Wilson confirms, "Stationed in South East Melbourne, Victoria, most of our work is in Metropolitan Melbourne but we get general interest throughout Victoria."
Clem's son David officially opened their first depot in Dandenong, Melbourne, Victoria. With their first major contract being the relocation of properties to make room for the Tullamarine Freeway.
David's son, Trevor Wilson explains, "We have always kept things in the family. I took over from my father in 1985. I'm retiring soon and my sons Brad and Jason Wilson will manage the operations of the business, taking CD Wilson and Son into its fourth generation."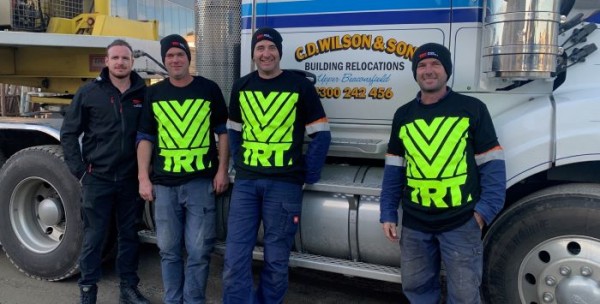 "We have a small but supportive and dedicated team, with 12 full time skilled workers. Over the years we find most of them have previously been tradesman and have come from a carpenter or boilermaker background and found what we do to be undoubtedly interesting. Majority of them developing into long term loyal employees. Some have been with us for over 30 to 40 years."
Today their business is an industry leader in house moving. Their business has become one of the largest house-moving companies in Australia for both domestic and commercial customers.
Trevor continues, "With our ongoing investment in TRT Trailers, we haven't found a job that wasn't made possible, thanks to the capacity and performance of the trailers. Our new fleet now includes lifting capabilities providing us with the equipment to do even more advanced jobs without relying on hiring externally."
Their 14th House Trailer is a TRT Tri-Axle Hydraulic House Trailer. The trailer will be fitted with BPW 10 stud drum braked axles, 10 stud steel wheels, a larger Yanmar Diesel power pack and a fully proportional remote control.
The larger 29hp power pack offers a faster flow rate to all double-acting suspension axles. Supplementary to this, the fully proportional remote gives the operator greater control resulting in more consistent and smoother suspension movement.
Trevor continues, "Most of the trailers TRT manufactured for us are very similar in design with a few- modifications over the years. People that have witnessed the jobs we do just shake their heads in disbelief, surprised at what we are able to accomplish with this type of equipment."
"I have had multiple people comment, now I know why you got those trailers because you will be the only team that will be able to get that building back out. All the work we do with these trailers is guaranteed work, they are just absolutely bulletproof and they can do whatever we want them to do. More and more house-moving companies saw the advancements that could be experienced, and everyone had to follow to compete in this high-demand industry. Ultimately, we lead the field in technology with TRT's innovation and equipment."
"TRT trailers hold their value extremely well which means a great resale value. We sell our secondhand trailers and re-invest in new ones from TRT to keep our equipment new. We are still operating seven TRT Trailers in our fleet currently which just goes to show the quality of the product considering our first trailer from TRT was over 25 years ago."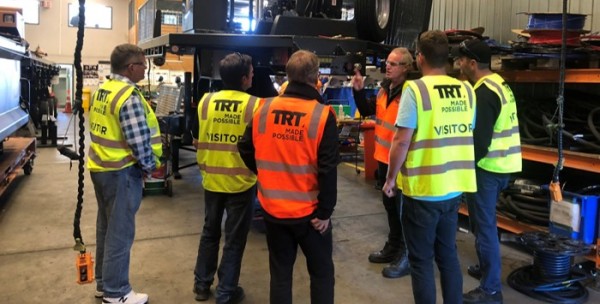 "We've been impressed with TRT's continuous focus on innovation and commitment to their customers. All the way through from design, manufacturing, to assembly the team at TRT have kept us in the loop and communication has been great."
"I've always worked with Bruce Carden directly and he's been a great bloke to deal with and when we visited TRT's manufacturing facility in New Zealand it was great to catch up with him."
"I think the personal contact from TRT is exceptional, you know the person you're talking to on the end of the line and that its someone who shows a genuine interest in what you do and can provide the right solutions to make anything possible for your business."
Bruce Carden, TRT's Director of Innovation and Sales says, "It's always a pleasure working with the team from CD Wilson and Son. A big thank you to them for their loyalty and always choosing TRT."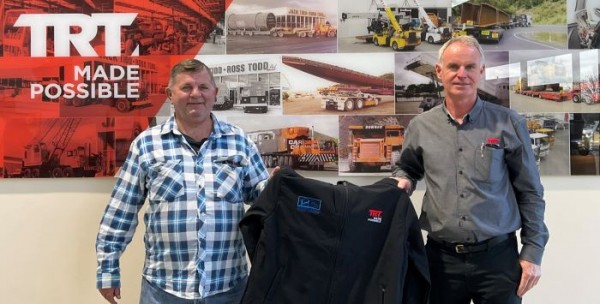 "Trevor and the team have moved from strength to strength earning an excellent reputation in the building relocation and transportation industry and with over 60 years' experience and a dedicated team its hardly surprising."