TRT's Next Chapter - Major Ownership Change after 56 Years in Business
12 May 2023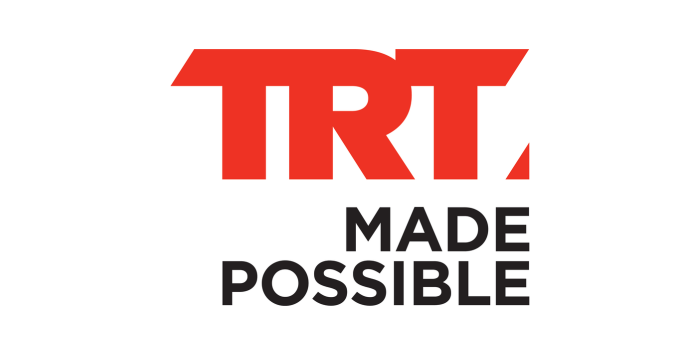 TRT (Tidd Ross Todd Limited) has announced a major change in ownership today, 56 years since Jack Tidd Ross Todd was formed. TRT's Engineering and Technical Director, Robert Carden has decided to step down from his position and sell his shares of the business. As a result, Robert will be resigning as a director and as a TRT employee.
To maintain TRT's company values and dedication to customer solutions, Robert's brother, Bruce Carden, and his family have acquired Robert's shares in the business, in the best interest of the company. This Shareholding change gives Bruce Carden 100% control of the business.
Over the last twelve months, several significant events and decisions have taken place which all transpired to achieve the same goal, to position the business for a successful future.
TRT Australia has played a significant role in restructuring the business for future success. Neil Webb officially took the post of new investment partner and twenty percent shareholder of TRT's Australian operations in November 2022.
Director of Sales and Innovations, Bruce Carden says, "With over 29 years of experience, extensive networks, and immense capabilities right across the industry, Webb has demonstrated notable success, taking TRT from strength to strength."
"The changes in New Zealand are also seen as an opportunity for the future. TRT was created by the innovative ingenuity and relentless hard work of its founders and I'm still very energised and motivated to pursue the legacy that started 56 years ago."
"We have many key staff that have been committed to TRT for decades who are part of our DNA. This change assures the long-term future of TRT. We will continue to prosper as a competitive and successful family-owned Transport, Engineering, Crane, and Defence business. Our loyal staff, growing customer base, and the size and potential of our current and new innovations reflect this strong confidence."
"Our focus remains the same, solving problems for our customers, it is at the core of everything we do. I want to reassure our customers that this change in ownership means the way we currently operate will continue. Our commitment to service remains the same. Our commitment to innovation remains a key ingredient to provide our customers with fit-for-purpose, bumper-to-bumper solutions that are made to last."
TRT's Chief Operating Officer, Lawrence Baker says, "Five and a half years ago I joined TRT not just because it made a quality product and delivered exceptional support and service, but because of its people. I was given the opportunity to work with Bruce and Robert Carden on the executive team and it has been my absolute privilege to have worked with them both, I have learned a lot from the Carden's during this time. I would like to thank them for this opportunity."
"18 months ago, we announced, "Made Possible". This was all part of an overarching strategy called "A Plan to Win." Part of that strategy talks about realignment, driving efficiency, and gaining momentum. Delivering our strategy meant we had to put an executive team in place that could deliver "A Plan to Win." We successfully did that and today is just part of that continuation to deliver that plan, for our customers both internally and externally".
"As they say, "change is constant", at TRT this is business as normal. We will continue to deliver on our promises, with the same dedication to provide customer solutions that make it possible for our customers, and we will continue to future-proof our systems. TRT is confident and committed to delivering this promise."
TRT Board Chairperson and Non-executive Director, Bruce Nixon says, "This change gives the business future certainty, whilst retaining the very important Carden family connection. I have seen first-hand the trust that TRT and all its owners have earned from the industry, and I look forward to supporting Bruce, Mary, and their family in this latest chapter of the TRT success story."