Time For Spring Brake
30 October 2020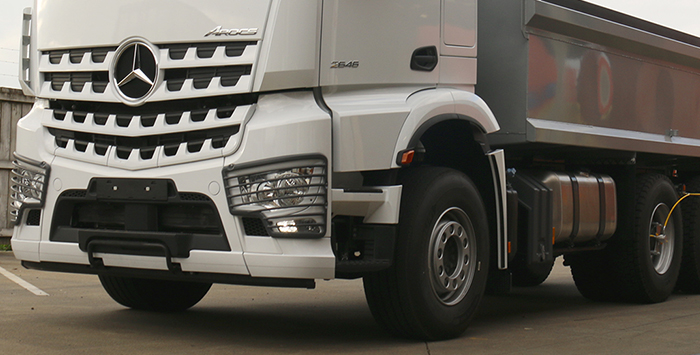 Spring is a great time for important brake maintenance after heavy road use during winter months. It is recommended that drum and disk brake maintenance is completed at least every 12 weeks (3 months). Here are some of TRT's brake maintenance tips to help ensure your truck & trailer braking system performs at its best, so you remain safe on the road and are able to avoid costly repairs.
1. Check Brake Linings & Hoses
Brake linings are usually the first part of the brake that needs replacement. Linings must not be loose or soaked with oil or grease and should be replaced if wearing thin below 5mm. Monitor air hoses connected to the brake system, check attachments and for any wear issues and replace any attachment and damaged hoses.
2. Air Pressure Levels
Correct vehicle air pressure ensures proper brake use. If your psi is too low, it's a good indicator to check or service your brakes. Tyre pressure should run between 90 psi and 110 psi for most applications unless you are running on off-road surfaces, where lower psi prevents damage and tyre wear.
If you are travelling off-road to on-road e.g. logging, stock truck, agricultural spreaders and tippers, then TRT's Traction Air CTI system will help adjust tyre pressure and help maintain a good braking system.
3. Replace Bearings
Worn bearings will increase your trucks required stopping distance putting you and other road users at risk. Early detection of wheel-end problems can save your truck or trailer from unnecessary downtime and costly emergency roadside repairs. Look out for:
uneven tyre wear,
wheel vibrations or noise,
pulling to the side under brake,
wheel seal leakage,
lock-up or skidding,
increased stopping distance
decreased braking power.
4. Slack Adjusters and S Cams
Proper lubrication makes a world of the difference for the lifespan of your slack adjusters and S-cams. This keeps truck brakes in alignment and supports both automatic or manual slack adjusted brakes. Proper greasing of automatic and manual slack adjusters ensures brakes don't seize or lead to brake failures.
5. Wheels & Brake Chambers
Examine all exposed areas frequently. Clean wheels and look for cracks, corrosion, wear, or other damage. Please note that cracks are often caused by overloading. Visually inspect air chambers for damage, brake chambers should be replaced in pairs to keep good brake balance on the axle. Never mix and match long stroke and standard chambers, and make sure to check the torque on mounting bolts.
6. Brake Pad Consistency
The best practice is to replace all of the necessary brake parts at the same time when you schedule your maintenance. This ensures the braking system will be optimal for the longest period. If replacing brake pads, also replace other related parts like brake drums, which can wear and crack due to heat use, along with heavy-duty hardware kits, which include bushes, pins, and springs.
Please note that you can get brake pad sensors for your cab, warning drivers and maintenance teams when pads require replacement.
---
For any questions about truck and trailer braking systems and components please contact the Transport Parts teams at TRT.