TIDD PC28-2: The Better Experience
21 November 2022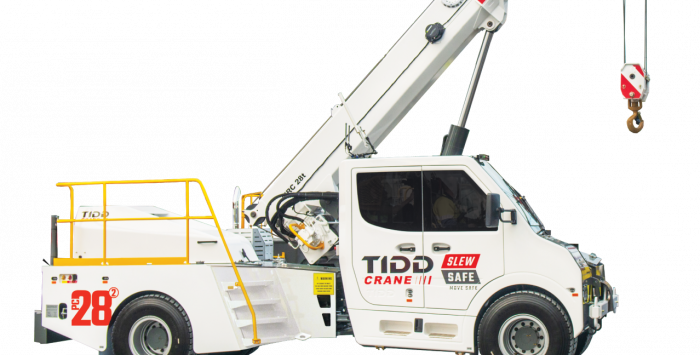 TRT announces the launch of the TIDD PC28-2 Pick and Carry Crane which will be available from March 2023.
Leading from the front, TRT continues to enhance the overall TIDD Crane operator experience and performance. The upgrades to the newly named TIDD PC28-2, are driven through TRT's focus on continuous improvement, with consideration of industry and operator feedback.
"The TIDD PC28-2 is the better pick and carry crane experience. The new upgrades to the TIDD PC28-2 steam from our continuous focus on innovation and actively exceeding expectations for our customers," says Robert Carden, TRT's Technical Director.
"These new upgrades deliver a better all-round experience for the life of your crane, and we are looking forward to delivering the first orders to our customers next year."
There are four key areas of improvement in the upgraded TIDD PC28-2. It features more powerful front suspension cylinders. This new system offers a greater lift capacity when articulated and working on a side slope, improving lift capacity by up to 17%.
New steps have been added to improve lift control. With an additional three steps on the TIDD PC28-2 load chart delivering significant improvement when the crane is articulating. So, for the operator this means that as the crane articulates, it reduces the rate of the load chart decrease.
The Robway® TIDD Crane operating software has been upgraded with improved function. This enables faster processing and greater control responsiveness for the TIDD PC28-2 operator.
Robert adds "TRT has always focused on the people when considering advancements in technology for the TIDD Crane. With operator and dogman comfort central to the design of the TIDD Crane, this new model also features a re-engineered ROPs cabin." He explains.
"This has been tested with a measured reduction in cabin noise levels by 8dBa at 80km/hr when on the road."
As well as these considerable upgrades, TRT has been focused on ensuring that TIDD customers and operators are fully supported for the life of the crane, from onboarding of operators to parts and service support Australia and New Zealand wide.
TRT has recently launched their new TIDD Crane Operator Familiarisation Programme.
"From the start, the development of the TIDD Crane was intended to set new standards in articulated crane performance, and we continue to focus on how we can advance this to provide the best possible solution for our customers," says Bruce Carden, TRT's Director of Innovation and Sales.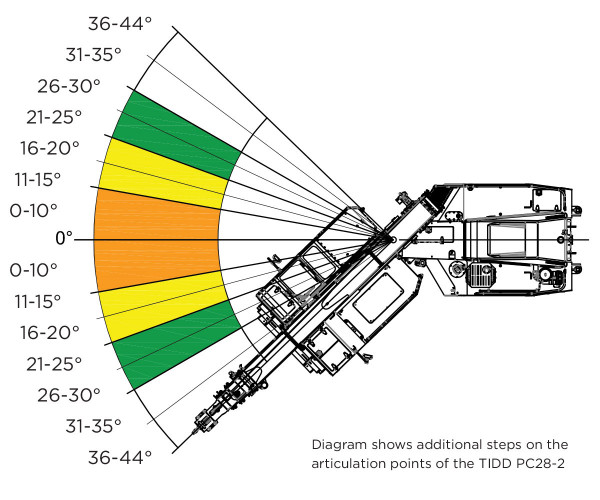 "The TIDD Crane has come a very long way in terms of design, capacity, and functionality. The new TIDD Crane Operator Familiarisation Programme is another example demonstrating our commitment and focus towards providing a better overall experience for TIDD Crane operators."
The new programme includes a new TIDD Crane Operators Familiarisation Video, designed for experienced pick and carry crane operators to quickly and easily understand the TIDD Crane operation, the functions, and the features of the crane, with access 24/7.
Bruce Carden continues, "This exclusive programme is designed to suit our customers operations. We also offer in-person training from one of our factory-trained experts, online manual access 24/7, remote video with one of our experts, and a dealer and service support network New Zeland and Australia wide. We truly believe that this journey has created an overall better experience that pick and carry crane operators have been demanding."