Safety's in the Air
7 March 2022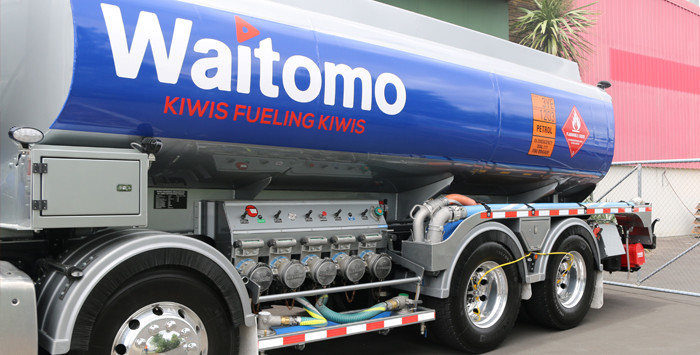 7 minute read - By NZ Trucking Magazine
Fuel supplier Waitomo called on the expertise of fellow Waikato-based company TRT and its Traction Air central tyre inflation system to meet its traction management needs on the latest additions to Waitomo's fuel tanker fleet.
Safety and dependability in the fuel-delivery sector are paramount, and employing the latest technological solutions goes a long way to achieving this. This is especially true when the trucks in question travel a mix of on- and offroad routes, which throw up varying levels of traction. Making the driver's job easier and safer has a direct impact on their job satisfaction and the longevity of the company's assets.
For Waitomo, this meant fitting the Traction Air central tyre-inflation (CTI) system to the drive axles of its 10 new DAF CF tankers, which deliver fuel to farms and commercial fuel tanks in the Auckland, Bay of Plenty, Central North Island, and Wellington regions. Waitomo's relationship with TRT goes back to 2018, and Greg Price, Waitomo fleet manager, says TRT has developed an understanding of Waitomo's business and needs.
"Traction Air and TRT align with Waitomo's values and the locations in which Waitomo operates across the North Island. Traction Air is a proven system but at a competitive upfront cost, and this was backed up with excellent support and service, which gives us confidence in the solution."