Meet TRT Australia's new General Manager - Neil Webb
30 November 2021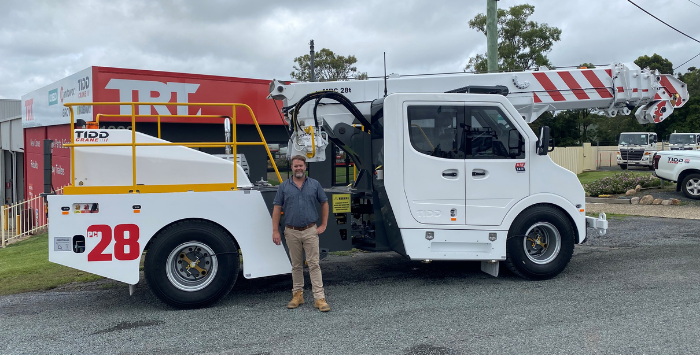 On the 1st of November 2021, Neil Webb took the post of General Manager and new investment partner for TRT Australia.
With over 27 years of experience, starting his career as a Diesel Mechanic in Brisbane to General Manager leading TRT Australia, Webb brings extensive networks, skilful experience, and immense capabilities right across the industry. Previously working with OEM brands, including Manitowoc and Terex, and owning and operating his own successful crane business, coupled with his passion for conquering challenges and helping people.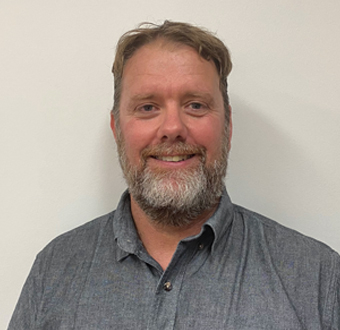 Webb says "I thrive on challenges; challenges drive me to succeed and to see customers triumph is what motivates me to provide them with the best possible solution every time. It's a thrill to get to deliver a solution and see your customers walk away happy."
In his previous role, working in Indonesia he started as a Technical Manager running the site, working on one of the biggest mining sites in Indonesia managing over 26 customer support staff. Succeeding in this role he then became Customer Support Manager still working in Indonesia leading sales, service, and parts with customer focused solutions and support front of mind.
TRT would like to congratulate Webb on the well-deserved appointment and welcome him to the team. On this note, TRT would like to thank Marc Baumback, TRT Australia's Country Manager for his passionate endeavours over the past year and for positioning TRT Australia in a strong place for growth.
Webb explains "With acknowledgment and motivation, I am taking on this new role to provide our customers and partners with industry expertise and technical leadership to project our service and parts support for the great range of TRT capital equipment."
"TRT's strategic growth plan is already in progress with our new Parts Manager, Aaron Gedge, and our revamped crane parts division with more staff and procedures being introduced to improve overall efficiency and service. Under the guidance from Aaron, we have a lot of ability in that department to succeed where all our strategies can be made possible."
He continues, "We also have plans to expand the crane service and major inspections division with the introduction of an apprenticeship program with our high-level training development in our product line that we maintain and support. Therefore, meaning success for our customers as we build committed and skilled technicians so ongoing and additional support for our customers can be delivered in Australia."
Webb is very well known and highly regarded in the crane industry. With his vast industry experience and focus on delivering results for customers, TRT is excited to have him on board.
Webb confirms, "I have invested in a growth company which is both rewarding and challenging but also a company that holds the same values, drive, and beliefs as me."
"This new change reflects TRT shareholders, the Carden Family's confidence and long-term commitment to Australian customers and partners. They also understand my skillset and ability to perform. My commitment and support for TRT is long term, this is exactly where I want to be, and I am going to be here to build a team to succeed and deliver success to TRT Australia and New Zealand as a global entity."
Outside of work, Webb is a family man, spending time with his wife and two kids, and loves fishing and enjoying time on the water. Excited to be back in Brisbane, where he grew up, and living with his family again.
Webb explains "Moving back to Brisbane has been fantastic, after spending nine years in Indonesia and two years in PNG I have now been offered an opportunity where everything I was wishing for came true, a job back in my hometown and in an industry where my passion can continue to thrive."
"Since I've started all of the team at TRT have been very welcoming and honest. I couldn't be happier with the team in Australia, I see a lot of growth and enthusiasm here in amongst the team and I am excited to help drive the business and deliver the best possible service for our customers and TRT team here in Australia."