Heavy Haulin' with Haul Dog
21 September 2021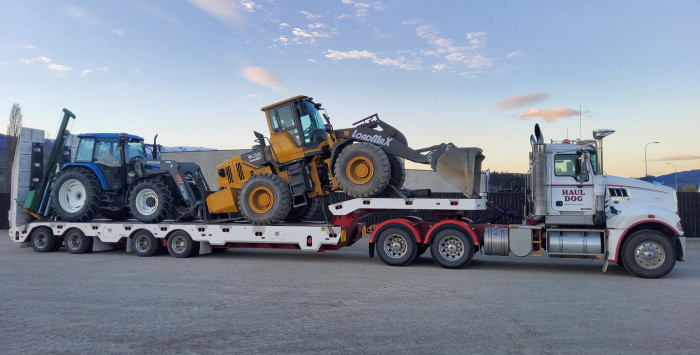 Owner of Haul Dog Transport Services, Buck Buchanan, accepted delivery of his new TRT Quad Axle Widening Low Loader in early August 2021.
Haul Dog Transport Services is based in Cromwell and operates throughout the beautiful Central Otago and Southern Lakes area.
Previously, Buck had been operating a TRT Quad Mid Tipping Deck Low Loader for several years and loved the accessibility to the top deck, hydraulic operations, and overall functionality of the trailer.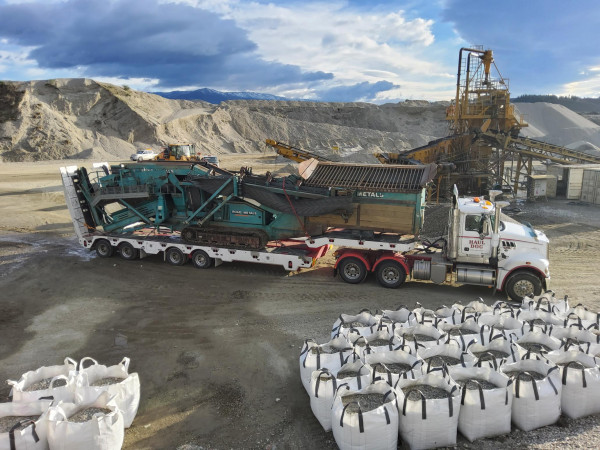 However, when he was looking for a new trailer, it had to be more versatile to carry a mix of machines and general freight. So, he opted for a widening trailer with several upgrades and changes to the standard TRT design. One priority being the hydraulic ramps to the top deck for swift and safe access, which is essential for his transporting work.
Significant design changes were made to the widening decks to accommodate these single hydraulic ramps and several other options were added to the build to suit Buck's requirements, including an auto grease system, conveyor belt deck covering, headboard, widening stool, and multiple container provisions.
When we asked Buck why he chose TRT to manufacture the trailer he said, "I knew what I wanted, and I knew TRT could make it happen."
TRT worked alongside Buck from the design process through to the delivery of the final trailer to ensure all expectations were met. This ensured that TRT produced a trailer that provided versatility and was safe to operate.
The trailer functions are all operated using a remote control, including widening, lifting and lowering, ramps, and the widening stools. This adds additional safety by allowing the operator to manage the operation of the trailer safely. When the widening stool is deployed all tyres are lifted off the ground, this allows the trailer to widen easily, with no damage to the surface of the road.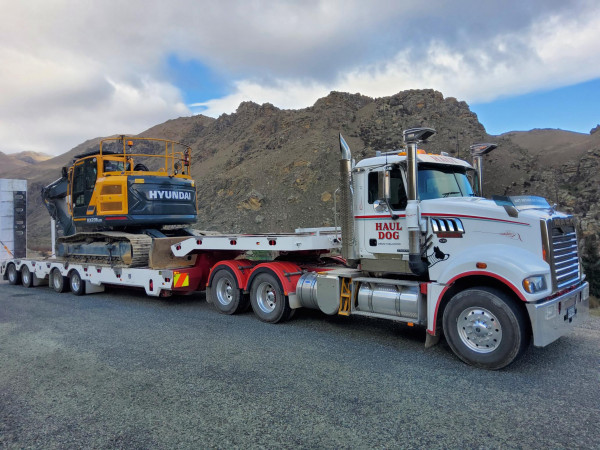 The new low loader has a spaced axle group. Which provides increased payloads, and the rear steering axle which widens out with the decks provides increased manoeuvrability.
The trailer widens from 2.5 to 3.5 meters, with twist locks set to carry either 1 x 40ft, 2 x 20ft, or 1 x heavy 20ft container.
We asked Buck what he thought about the new edition to his fleet. "I really enjoy the practicality of the trailer. It allows me to multitask and cart what I need, and is well designed for easy control," says Buck.
About Haul Dog
Haul Dogs' new, yet popular transporting business in the South Island helps customers with a wide range of transporting solutions. For heavy machinery transport services near the Central Otago and Southern Lakes area do get in touch with Buck on 0800 428 5364.
Find out more about TRT Quad Trailers here.